P602
Posted by

Date

March 24, 2019
Drug-based cancer therapies target metabolic pathways in cancer cells in order to prevent the high rates of mitosis in cancerous cells. A major challenge in this method of cancer treatment is the specificity of the drugs. Drugs with low specificity can affect a variety of cells, which results in adverse side-effects for the patient (skin rashes, reduced red-blood cell count, and gastrointestinal irritation).
Sorafenib is a cancer treatment drug that acts as a kinase inhibitor, specifically inhibiting the tyrosine protein kinase VEGFR-3, a membrane protein. Protein kinases are enzymes that activates their substrates by consuming ATP and adding a phosphate group to the substrate. Tyrosine kinases are commonly transmembrane proteins, which act once an exterior ligand attaches to a receptor on the outside of the cell. Once the kinase is activated, the protein phosphorylates the tyrosine amino acid residue of a target substrate. This initiates a signal transduction pathway and can end in the expression of genes, as seen in the figure below.
a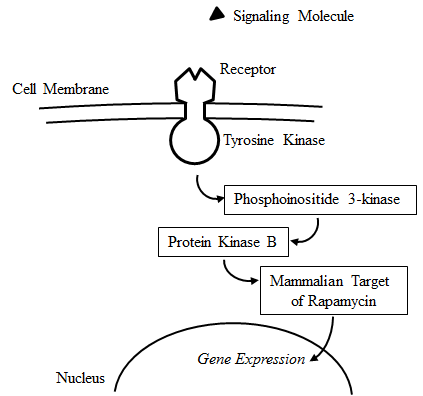 Figure 1. Example of a VEGFR tyrosine kinase signaling pathway.
a
A recent trial examined the effectiveness of Sorafenib in treating advanced melanoma. The trial documented the frequency of side-effects in patients, and the results are shown in the table below.
a


a
Table 1. Side effects documented in patients under Sorafenib treatment (n = 87). Grades reflect severity of event, from 1 to 4.
a
a

aTable 2. Survival rates at 6 and 12-month time points for patients receiving Sorafenib versus control.
---
.
Find an error? Take a screenshot, email it to us at error@mytestingsolution.com, and we'll send you $3!