P414
Posted by

Date

March 20, 2019
Bacteria and fungi are often coated in exopolysaccharides (EPSs). EPSs are complex carbohydrates comprised of multiple types of sugar moieties such including glucose and fructose and are arranged in repeating units of 4-7 sugars. These compounds are quite large (>200 kDa). EPSs can potently inhibit host inflammatory responses, which may allow pathogens to grow uninhibited in infected individuals. Commensals may also use anti-inflammatory EPSs to maintain immune homeostasis. There is great interest in studying EPSs to develop new classes of anti-inflammatory therapeutics.
To begin to develop small molecules with immunosuppressive activity, the composition of EPSs must be determined. Fructose and glucose content can be assessed by a simple enzymatic test. After treating EPS with sulfuric acid, specific enzymes are added and production of NADPH, which is measured by the increase in absorbance at 340 nm, is used as the final readout. Hexokinase, glucose-6-phosphate dehydrogenase, and phosphoglucose isomerase are the three enzymes needed to determine the glucose and fructose content of carbohydrates. The four enzymatic reactions performed by these three enzymes are described below:
Glucose + ATP → Glucose-6-Phosphate + ADP
Reaction 1 (catalyzed by hexokinase)


.
Fructose + ATP → Fructose-6-Phosphate + ADP
Reaction 2 (catalyzed by hexokinase)
.
Fructose-6-Phosphate → Glucose-6-Phosphate
Reaction 3 (catalyzed by phosphoglucose isomerase)
..
Glucose-6-Phosphate + NADP+ → gluconate-6-phosphate + NADPH + H+
Reaction 4 (catalyzed by glucose-6-phosphate dehydrogenase)
.
In a first experiment, researchers investigated a novel EPS from L. reuteri. The EPS was isolated and digested with its components analyzed.
.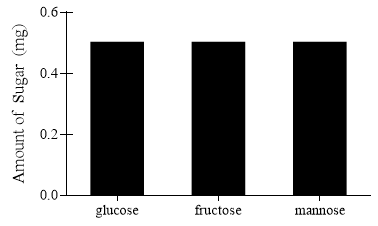 Figure 1. Compositional analysis of 2 mg of a novel EPS isolated Lactobacillus reuteri.
.
In the second experiment, EPS samples from B. cereus and B. subtilis were digested and each was analyzed for its constituents.
.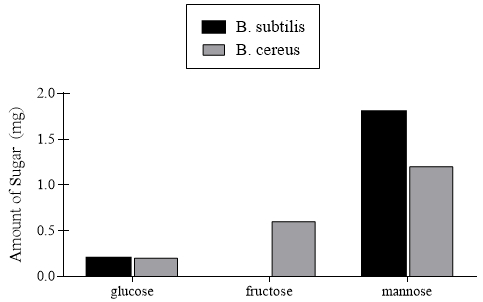 Figure 2. Compositional analysis of EPS isolated from Bacillus cereus and Bacillus subtilis. Two milligrams of each sample was used for the assay.
.
---
Find an error? Take a screenshot, email it to us at error@mytestingsolution.com, and we'll send you $3!