P429
Posted by

Date

March 22, 2019
A phase change is a physical process that a material undergoes due to a change in pressure or temperature. Phase-change diagrams present the relationship between temperature and pressure for a material and any number of its phases including multiple types of solids, liquid and gas.
Two compounds, Compound A and Compound B, were isolated from the atmosphere and their phase diagrams recorded. In analyzing the differences between the two compounds, researchers found that the molecular weight of Compound A was more than double that of Compound B.
.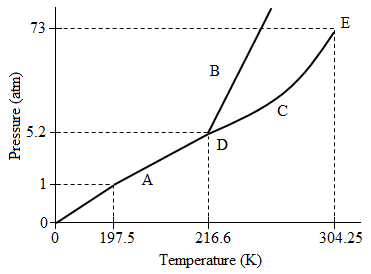 Figure 1. Phase diagram for Compound A.
.
.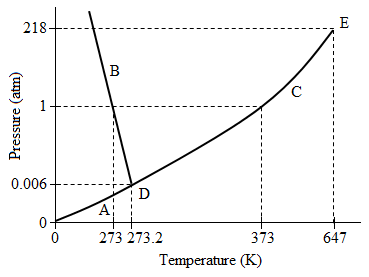 Figure 2. Phase diagram for Compound B.
.
The ability of a pure element to exist in multiple solid forms is known as allotropy. Phosphorus has numerous allotropes including white, red, and violet. Although each is pure phosphorus, the crystal lattice structure varies. The differences in the crystal lattice structure are responsible for differences in color and also reactivity. Multiple types of phosphorus will ignite in the presence of O2 gas at varying temperatures.
.

Table 1. Ignition temperatures of various phosphorus allotropes.
.
---
Find an error? Take a screenshot, email it to us at error@mytestingsolution.com, and we'll send you $3!