P401
Posted by

Date

March 19, 2019
A student examines the physical properties of an unknown compound. The first test that the student performs is heating the compound. The student tracks the data and plots it in the graph shown below: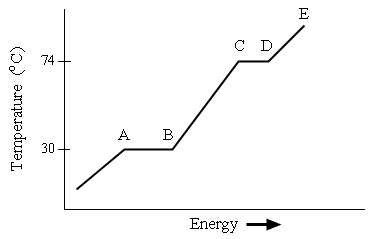 Figure 1.
Heating curve of unknown compound as heat energy is added.
In the next experiment, the student places a 40.0 g piece of the solid compound into a water bath. The student notes that the solid sinks and proceeds to measure the amount of displaced water.
In the final experiment, the student places electrodes on either end of a piece of the solid compound. The student then passes a current through the circuit completed with the solid, and notices that the solid has some conductive character, but is not completely conductive.
.
---
Find an error? Take a screenshot, email it to us at error@mytestingsolution.com, and we'll send you $3!