Submit Your

 Perfect

 Med School Application
How to

Standout

 & 

Get Noticed

. Learn the

Secrets of Applying

to Med School.
Saturday

, May 8th || 11:00a

– 

4:30p

EST
Taught by Nick Zehner, a

Current

Medical Student

@

Stanford
The focus of this workshop is to teach exactly how to structure the three core elements of your med school application: your personal statement, your AMCAS application, and your secondary applications. Nick Zehner, a current medical student at Stanford, has worked with hundreds of students over the years, helping them submit their perfect application.
You don't need to spend thousands of dollars for an admissions coach. This workshop is all you will need to excel!
Nick Zehner is the founder of  Testing Solutions and a fifth-year medical student at Stanford. He was accepted when Stanford's acceptance rate was less than 2.6%, the lowest acceptance rate of any medical school in the country. With over 7,000 people applying each year to Stanford Medical School, and only 96 acceptances, Nick knows how to write an application that stands out.
He can show you what you need to do to ensure you put your best foot forward and submit your perfect application.
Absolutely! You'll be able to watch it as many times as you like after the workshop!
We'll send you details regarding how to log on and attend the bootcamp after your purchase. We use Cisco's WebEx platform. It just requires you to click on a link and you're in!
If you can't make May 1st, remember that this package also includes an instant video of the workshop that you can gain access to immediately after purchase.
5-Hour LIVE 

Workshop Focuses on:
LIVE Workshop

+

 Recording Included
Bonus!

– Sign-Up in the Next 

24-Hours 
& Get a
FREE 30-Minute
Interview Practice Session 
LIVE 1-on-1

with Nick Zehner
[wpdevart_countdown text_for_day="Days" text_for_hour="Hours" text_for_minut="Minutes" text_for_second="Seconds" countdown_end_type="time" end_date="05-05-2021 23:59″ start_time="1620241375″ end_time="0,24," action_end_time="hide" content_position="center" top_ditance="10″ bottom_distance="10″ countdown_type="circle" font_color="#000000″ button_bg_color="#3DA8CC" circle_size="130″ circle_border="5″ border_radius="8″ font_size="30″ countdown_font_famaly="monospace" animation_type="none" ][/wpdevart_countdown]
Secrets of Applying

to Med School LIVE Workshop
Only $199.95

+

 Bonus Interview Session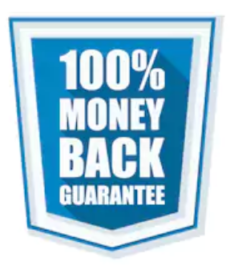 100% Money-Back Guarantee
We were once pre-meds, just like you. We know how
expensive applying to med school can be. We
guarantee your satisfaction or we'll
refund your money!