LIVE 5-Hour

MCAT Science Strategy

 Bootcamp
Learn How to Interpret

and

Apply

Data the MCAT Way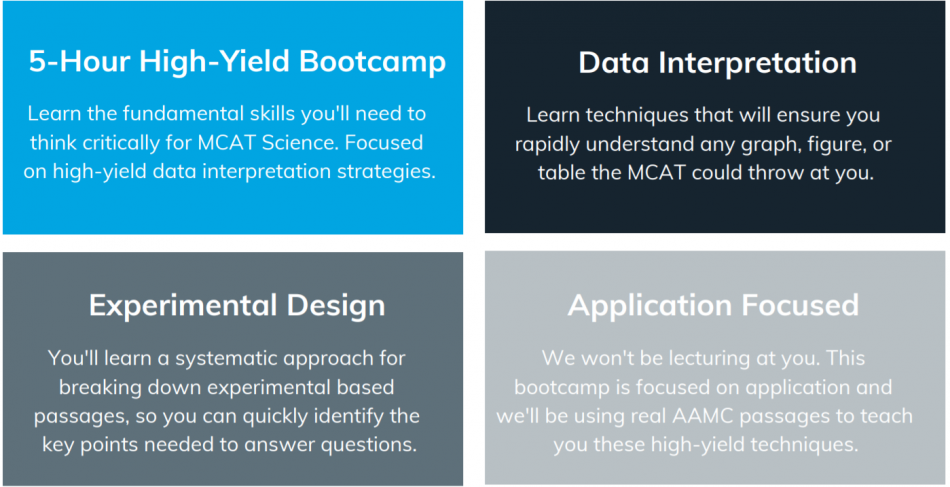 Saturday

, June 20th ||

11:00a to 4:30p EST
The focus of this bootcamp is to teach you how to think critically about any experiment, graph, figure or table that the MCAT could throw at you. While the CARS section is purported to be the "Critical Analysis and Reasoning Skills" section, the reality is that the other sections of the MCAT (C/P, B/B, and P/S) all require these skills if you desire to do well.
This bootcamp will teach you the skills you need to arrive at the correct interpretations of the data that the MCAT provides you, regardless of the format.
While Nick Zehner (the founder of Testing Solutions) has been heavily involved in the creation of this bootcamp, Sean Casey from Sean Studies, a highly-acclaimed MCAT tutoring company will be teaching the science strategies bootcamp. Sean has logged hundreds of hours tutoring MCAT students on these exact topics, and will be providing you these high-yield techniques at a fraction of the cost of one-on-one private tutoring.
Absolutely! You'll be able to watch it as many times as you like after the workshop!
We'll send you details regarding how to log on and attend the bootcamp after your purchase. We use Cisco's WebEx platform. It just requires you to click on a link and you're in!
Our next Science Strategy Bootcamp is scheduled for June 22nd, from 11a to 4:30p EST. We hope to be able to schedule others, but currently, this is the only bootcamp we have scheduled, so don't miss out! If you can't make June 22nd, remember that this package also includes an instant video version of the 5-hour workshop that you can gain access to immediately after purchase.
5-Hour Bootcamp

Focuses on

Three Core Skills

: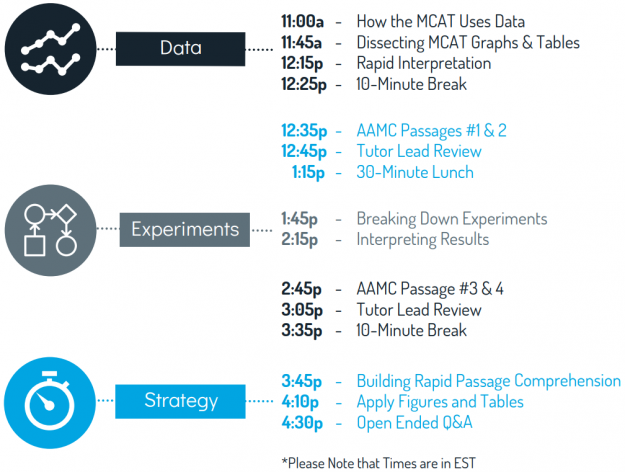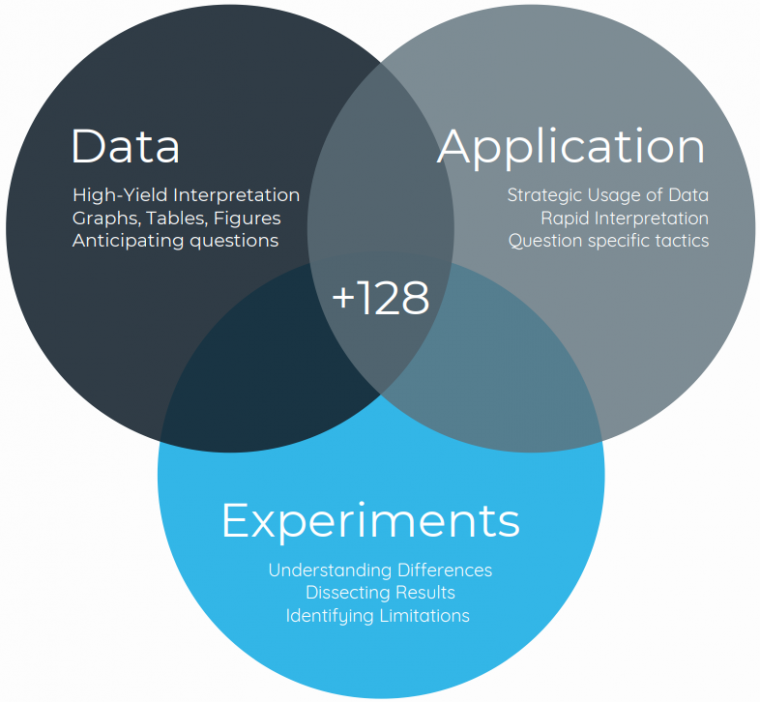 Includes:
LIVE Workshop

+

Instant Access

Video Version
Thinking Critically

– How We Teach

Science Strategy

:
Science Strategy Bootcamp

– Usually $99.95
Offer Ends 6/14 –

Only $49.95
100% Money-Back Guarantee
[wpdevart_countdown text_for_day="Days" text_for_hour="Hours" text_for_minut="Minutes" text_for_second="Seconds" countdown_end_type="time" end_date="18-06-2019 23:59″ start_time="1560902309″ end_time="2,4,2″ action_end_time="hide" content_position="center" top_ditance="10″ bottom_distance="10″ countdown_type="circle" font_color="#000000″ button_bg_color="#3DA8CC" circle_size="130″ circle_border="5″ border_radius="8″ font_size="30″ countdown_font_famaly="monospace" animation_type="none" ][/wpdevart_countdown]