P1027
Posted by

Date

February 6, 2020
A leading researcher in Cognitive Psychology had modeled a new study on the classic works of Ivan Pavlov and his theory of Classical Conditioning. This set of experiments seeks to understand the mechanisms behind the way animals learn.
The Experiment: A rat is placed in a small cage with a food tray device that allows the experimenter to press a button triggering a short tone to play and a treat to be released. When the rat is first introduced to the cage, a few treats will be waiting in the food tray. Once the rat has consumed the treats, the experimenter will begin pressing the button to trigger the tone and food release. The experimenter will record the number of seconds needed for the rat move to the food tray after the tone is played. A total of 10 trials will be completed for each of the 5 rats.
The graph displayed below represents the results of the experiment.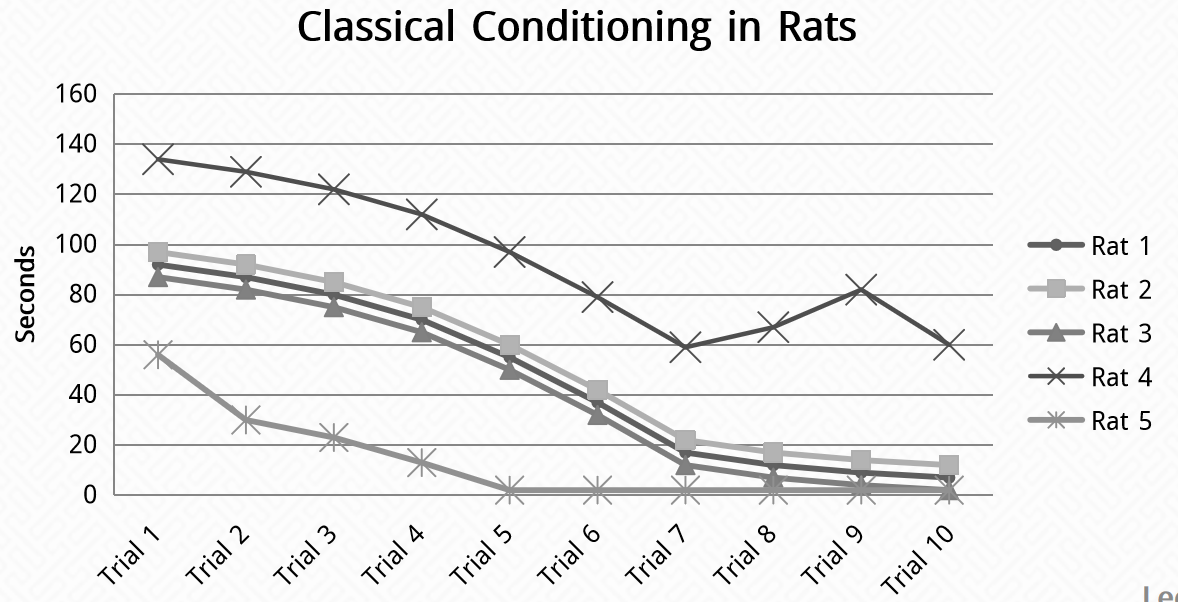 ---
Find an error? Take a screenshot, email it to us at error@mytestingsolution.com, and we'll send you $3!