Watch the 
Video 
Below to Learn More the about 
CARS Bootcamp
!
FREE Trial
– Take Our Passages for a Test Drive!
What People Are Saying About Us:
More than 525+ Reviews on Amazon

"I've taken quite a few CARS full-length tests, and the Testing Solutions CARS full lengths are definitely some of the best I've taken. First, they do a great job in detailing the strategy used to approach each passage and question. The 30-day guide was definitely helpful. My timing was a bit off, but now I'm able to go through the test once well before time runs out…Overall, I would definitely recommend this product to students.
Testing solutions really put in the effort to create this set of passages. They are challenging, but with work, you will improve with their method. Not only do they provide a sufficient amount of practice passages, but they also include a guide on how to tackle each passage in great detail. Each answer is thoroughly explained and is organized for ease of use. In my opinion, the dense passages (while challenging) really help to nail down focus and timing which is crucial for the MCAT CARS section."

"Using the 30-Day guide I've already noticed my confidence in pacing go up. I just finished a cars section with 5 minutes left to go back and check marked questions! When previously I had to rush through the last 2 passages. I'm so glad I found Testing Solutions and their resources for CARS."

"I've been struggling so much with CARS this has given me the confidence I needed to tackle the passages of the actual MCAT. I stay around 125 and this honestly has boosted me up in the first week to 127/128. I love this product so much. I spend hours and hours just doing CARS and before I would give up, get frustrated, overall not see an improvement in my score. But after using this and making it apart of my everyday routine it's helped so much. I take my MCAT in 3 weeks and am confident that I will do well in the CARS section."

"Very challenging passages that make the AAMC passages seem easy. Great practice."

"2 months before my exam, I was beyond frustrated because I consistently hit 90+ percentile in c/p, b/b, and p/s, but <60 percentile in cars. I had been practicing CARS for a very long time using Kaplan, so I was ready to accept there would be little improvement in my cars strategy…I went through as many Testing Solutions practice passages as I could … Testing Solutions helped me critically think the right way for me to improve my cars scores from 50% to ~85%…My AAMC cars scores on FLs (full length) shot up, and I attribute it significantly to the Testing Solutions' guide."

"Very useful for someone who has no idea where to begin with the CARS section."

"I had taken MCAT once before and found the questions in T3 to be quite similar to the real MCAT – if not a little harder. If [CARS] is your bottleneck, then I'd definitely recommend this study package as it provides a lot of good-quality practice questions at a reasonable price. The question types included in T3 is also well optimized for MCAT – there is a good mix of question types (application, main idea, attitude) compared to the Kaplan [CARS] practice material that I also bought (which contained far too many questions focusing on passage details). In this respect, Testing Solutions' T3 is a lot more useful (not to mention a lot less expensive).
Testing Solutions is a smaller and less well-known company, but it specializes in MCAT [CARS] prep and does a good job at that. These practice passages [have] helped me to both [become familiar] with the new MCAT and build confidence."

"I really like the structure. The program tells you what you should work on every day…The tests are also very difficult, and really good practice. Really valuable stuff."

"All the explanations were very detailed and helped me understand my mistakes and the reasoning behind every answer choice. I'm not a good reader at all and have always struggled to read quickly while maintaining good comprehension and understanding the main points. After my studying and practices, I was able to go from 125 to 127 on the actual exam." 

"[Tests are] challenging. But it does stimulate what you will see during test day. As long as you're putting in the work and reviewing smartly."

"Great product, I really enjoyed the practice CARS tests from Testing Solutions. Very similar to the actual MCAT test questions, definitely challenging. Overall, very good practice!"

"I have purchased some other CARS practice passages from Exam Krackers, Kaplan, etc, and I find Testing Solutions' to be a more accurate representation of the division of question types and passage difficulty…The quality of question-answer explanations is very high."

"I've gone through the entire 30-day guide and all I can say is that it was so much better than the crap the other companies spew out. Going through these tests, I can tell they are very similar to the actual MCAT (I've taken the exam once before)…Your best representative would be AAMC itself but this is very close to it and thus an excellent resource."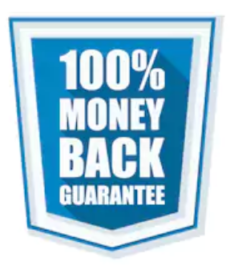 YOUR GOAL CARS SCORE GUARANTEED
If you finish our CARS bootcamp 
and practice passages
 and get anything less 
than your goal CARS score,
we'll refund you 100% of your purchase! 
No risk, just your score guaranteed!

"Each solution identifies the question's type, explains how to approach that type of question, and details the thought processes that should lead you to reject the wrong answers and choose the right one…the questions and answer choices give the test-taker many opportunities to make typical mental mistakes, multiple times. They seem designed to make the test-taker better in fewer questions."
You've Got 
Options!
Choose Your 
CARS Bootcamp!
Course Instruction:

Number of Passages:

Take CARS Passages as Full-Length Exams or as Individual Passages:

Number of Passage Attempts:

Course Duration:

One-on-One Personalized CARS Coaching with Nick Zehner - Normally $150/hr

A Free CARS Bootcamp Account for a Friend - A $340 Value

Regular Price:

You Save:

Today's Price:
Rapid Response
$
24.95
If You Have Less Than 4 Weeks Left
10 Highest Yield CARS Lessons

Only $24.95
Rapid Response Deluxe
$
149.95
Need Extra Help? Running Out of Time?
10 Highest Yield CARS Lessons

2 Hours - A $300 value

Only $149.95

CARS Bootcamp
$
39.95
Our Most Popular Course!
Only $39.95
CARS Bootcamp Deluxe
$
274.95
The Quickest Path to Your Goal Score!
30 Masters CARS Lessons

126 CARS Passages + Every New Passage We Release

Unlimited

Lifetime

3 Hours - A $450 value

Only $274.95
+ All 2019 CARS Bootcamps are entirely digital products. You will not be receiving anything in the mail.
+ CARS Coaching sessions do not qualify for the "Your Goal CARS Score Guarantee" and are non-refundable.
Have a question or comment?